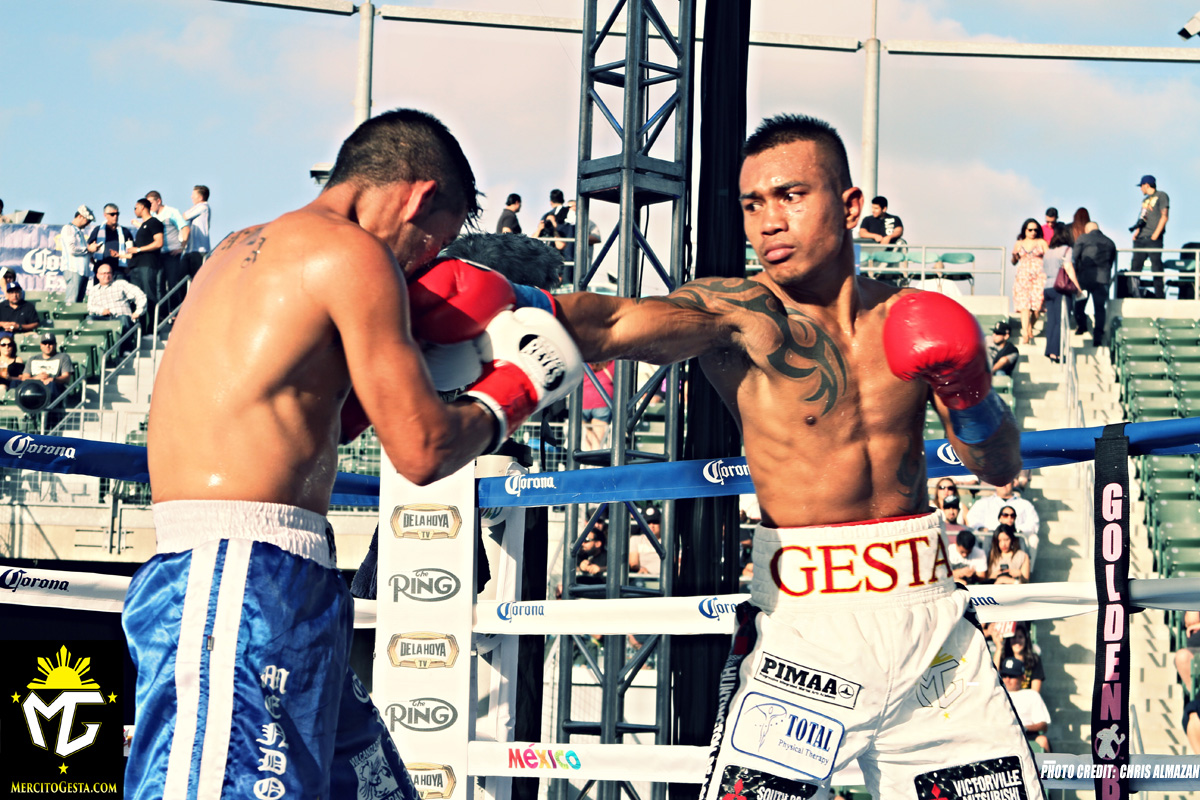 Victorious! Win #29 for Mercito Gesta vs. Miguel Mendoza
Mercito Gesta wins by UD 97-92, 98-93, 97-92 vs. Miguel Mendoza.  Photo Credit:  Chris Almazan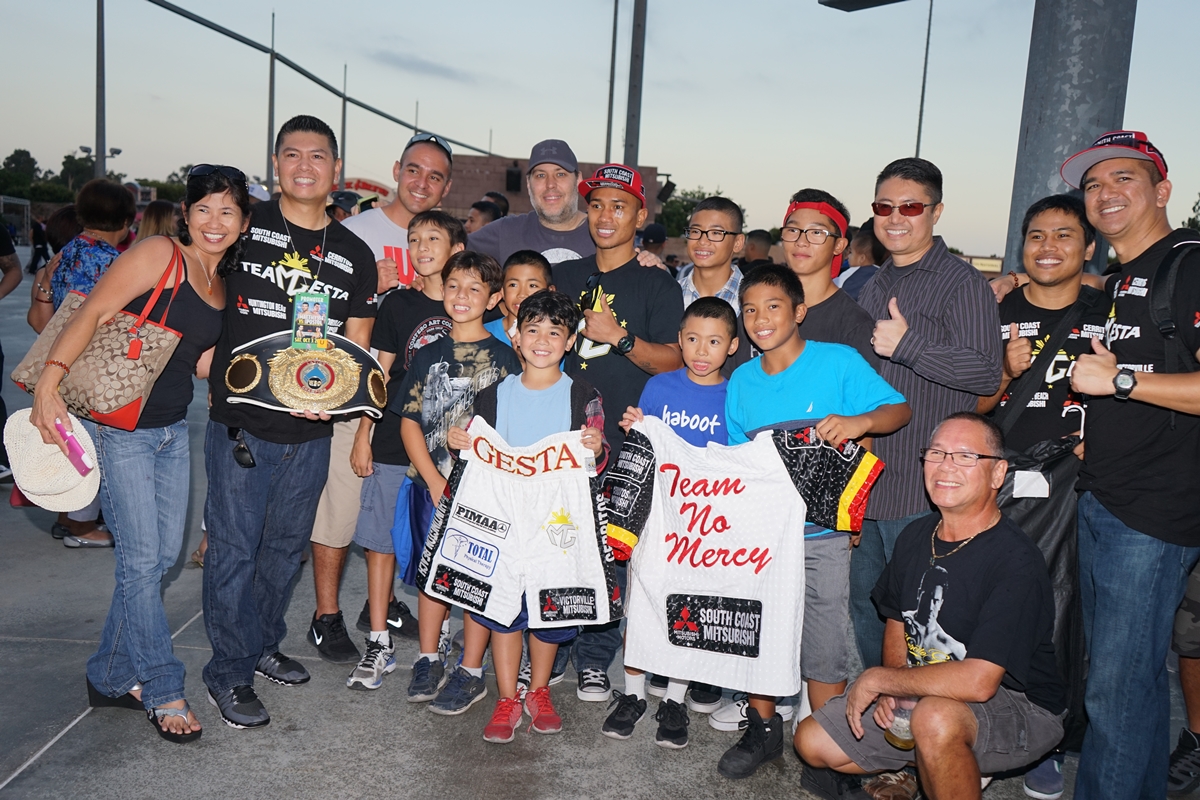 View Exclusive No Mercy Fan Photos during the Gesta vs. Mendoza Fight, 10/3/15.
Fan Photos
Gesta 134.8 vs. Mendoza 134.2.  Check out more Photos!!
More Photos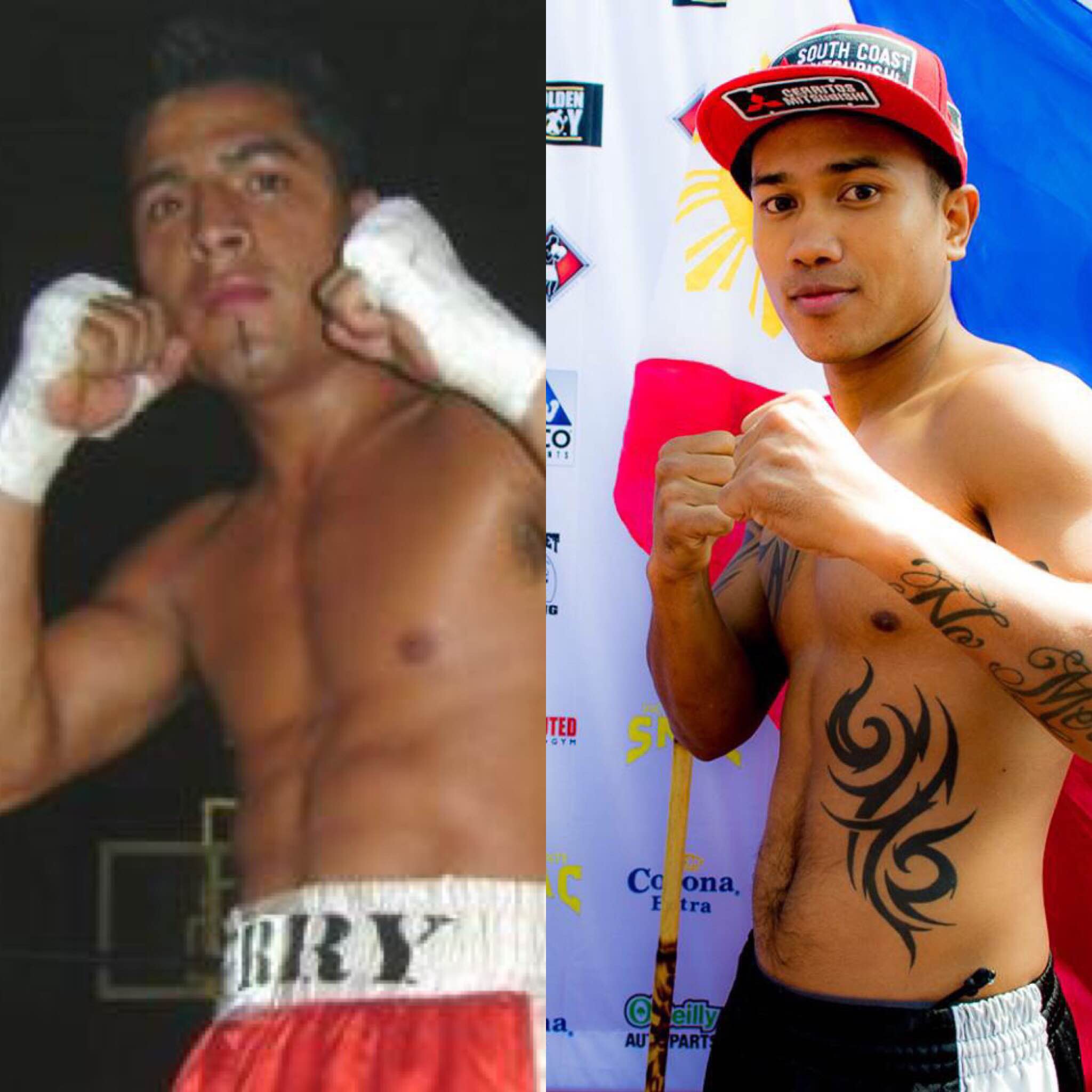 NEW OPPONENT as of 10/1/15:  Mercito "No Mercy" Gesta is set to face Miguel Angel Mendoza (22-6-2) 21 KOs as an undercard to the Lucas Matthyse vs. Viktor Postol fight on October 3rd, 2015 at the StubHub Center in Carson, CA.
Get your tickets now at AXS.com or by calling 888-9-AXS-TIX, or at the StubHub Center Box Office at 877-604-8777.  More details to come!!
Read More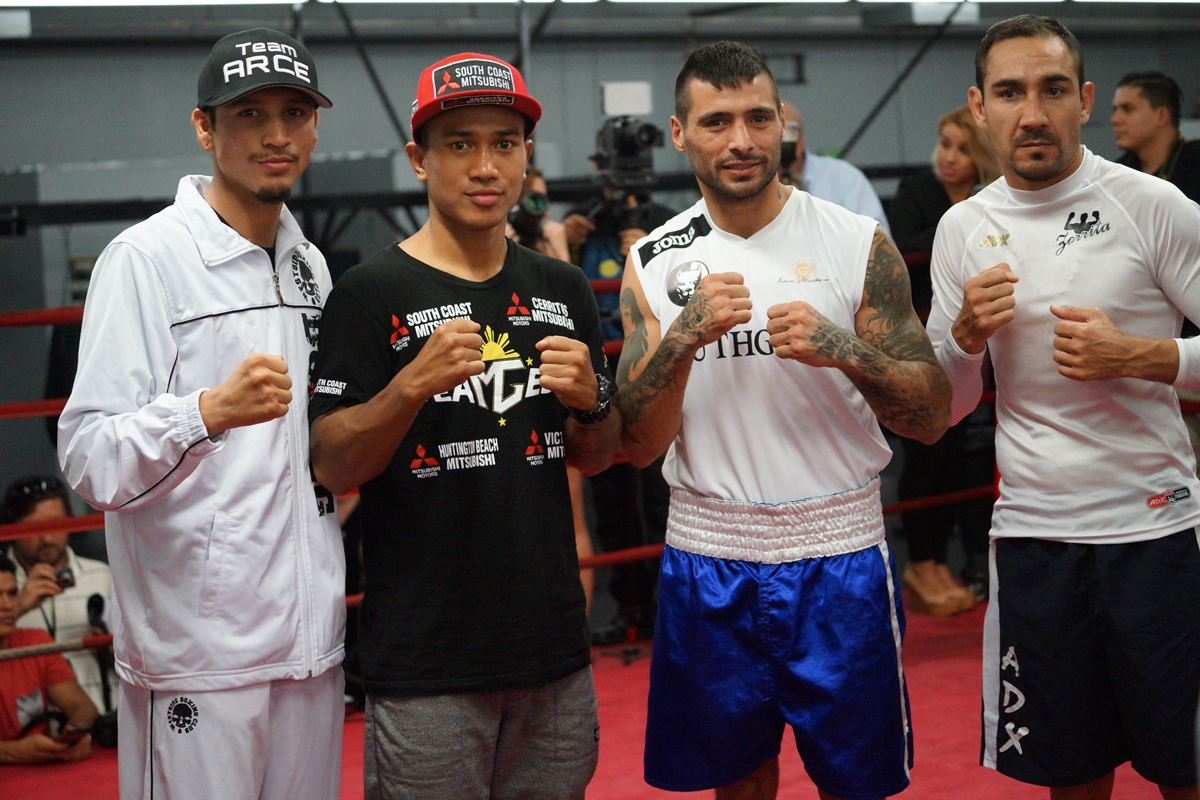 Mercito Gesta's Public Workout at The Rock Gym in Carson, CA.
View Photos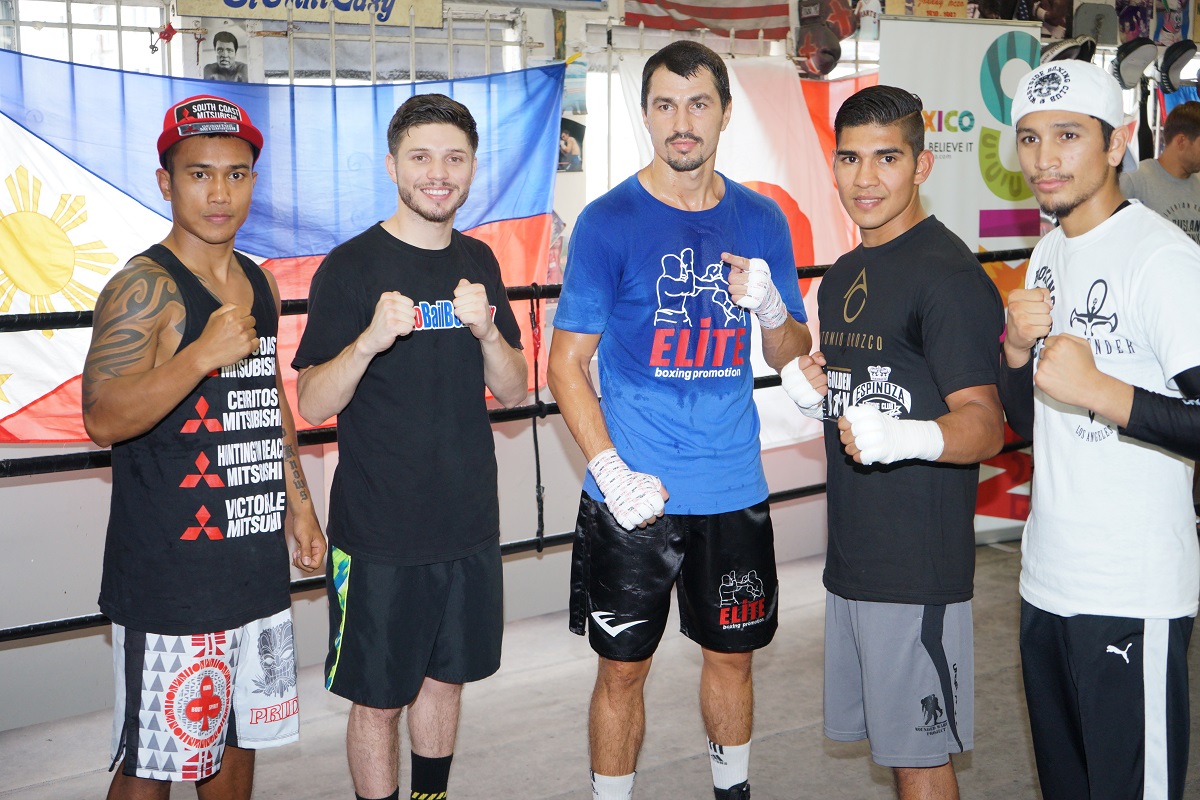 Check out Exclusive Photos from today's Golden Boy Promotion's Media Workout at the Wild Card Gym, LA
Exclusive Photos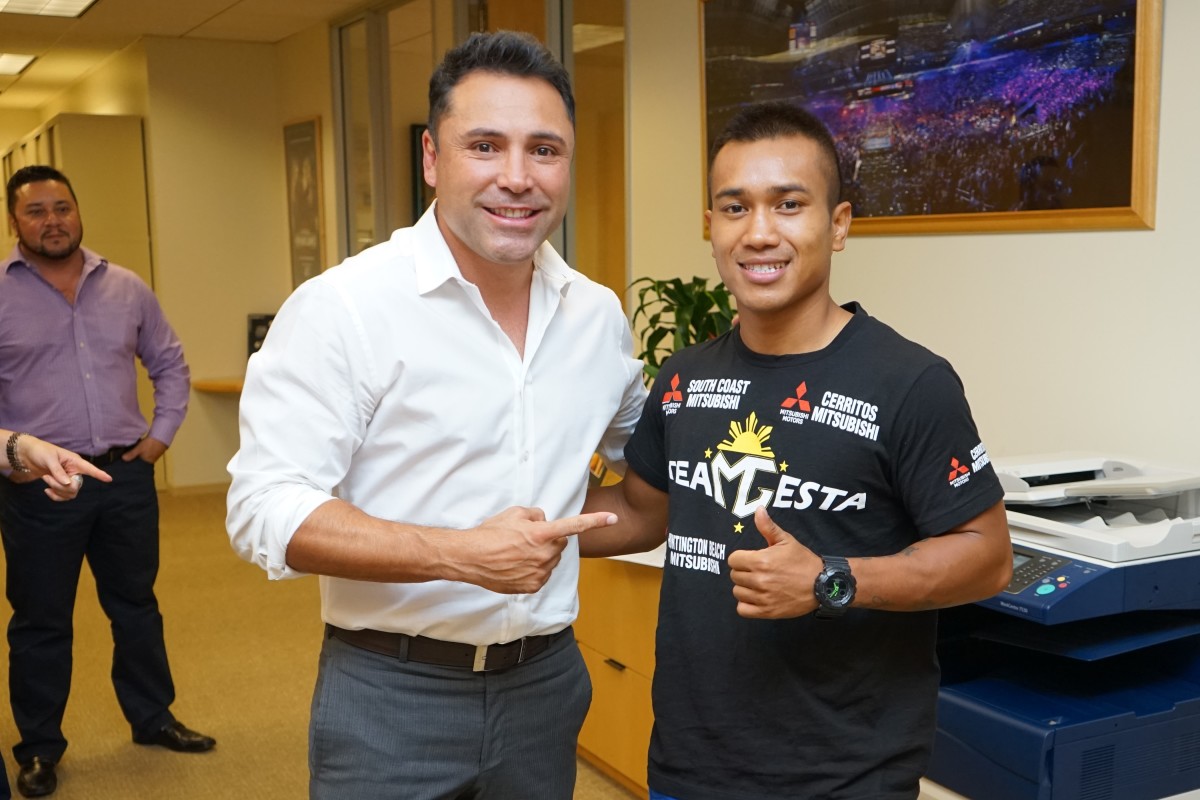 Thank You Oscar De La Hoya for all your support and guidance.   I truly appreciate everything you have done for me.
Follow Oscar!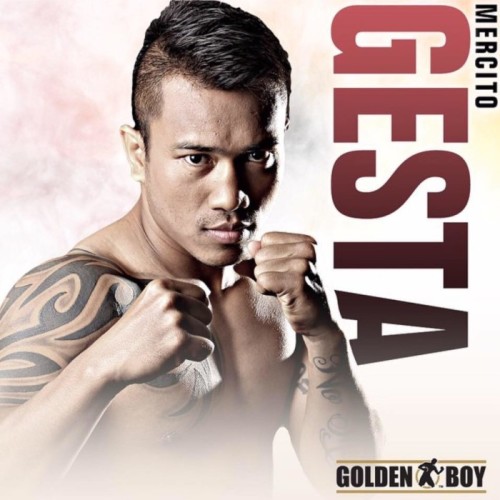 Thank you for visiting Mercito "No Mercy" Gesta's new site:  MercitoGesta.com.  Mercito and Team Gesta is grateful for all the continued support.  Enjoy the new site!
Explore More News
Stay up to date on the current news on Mercito "No Mercy" Gesta from all over the world.
Get exclusive updates from Mercito "No Mercy" Gesta on his boxing journey. Follow on Twitter/Instagram: @TheRealMGesta and Facebook: MercitoGesta.
No Mercy Video Gallery
Courtesy of Youtube
Action Shot of the Night
Photo Credit:  Chris Almazan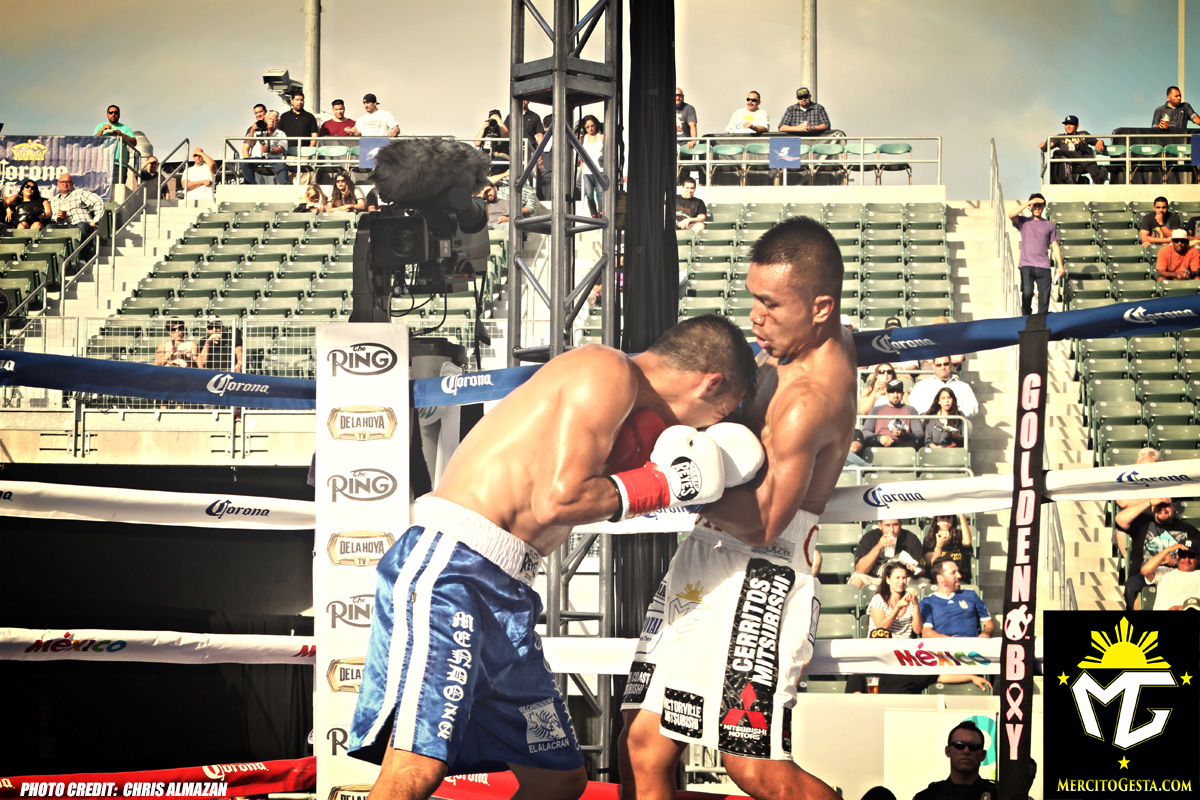 Recent Articles
Read the latest news about Mercito "No Mercy" Gesta.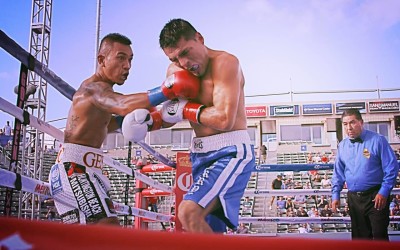 Photo Credit:  Chris Almazan (Team Gesta) Doc Source:  http://www.rappler.com/sports/by-sport/boxing-mma/108072-mercito-gesta-knocked-down-mendoza?utm_source=dlvr.it&utm_medium=facebook MANILA, Philippines – Filipino fighter Mercito Gesta picked up a hard-fought... read more